About Residential Builders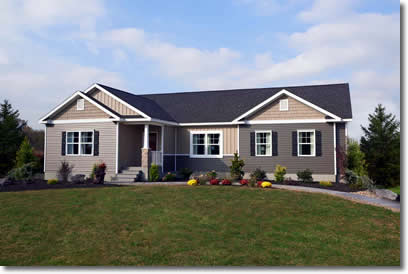 Residential Builders, located in North Anne Arundel County Maryland, was founded in 2005 by Paul Nalley Sr. After seeing the quality and flexibility in design of the modular home industry, Paul was motivated to launch Residential Builders LLC. It is truly a desire to create custom home designs that will meet all your needs and build a quality product that will satisfy you and your family for generations to come.
Paul Nalley Sr. has been self-employed since 1984, although he has worked successfully in many industries, he sincerely loves building custom modular homes. Paul enjoys working one-on-one with our customers designing a quality product to meet their needs, while working hard to maintain the customer's budget.
Kerry Forbes had been working in design and sales in the manufacturing side of the modular home industry for 10 years prior to joining Residential Builders. This gives Residential Builders a unique advantage over our competitors based on Kerry's knowledge of the complex procedures of the manufacturing process. Paul feels fortunate to have Kerry and her abilities as part of their team and feel confident you will as well.
Residential Builders has developed a list of friends, not customers, over the years. We are confident that this concept will grow our company and friends for years to come.